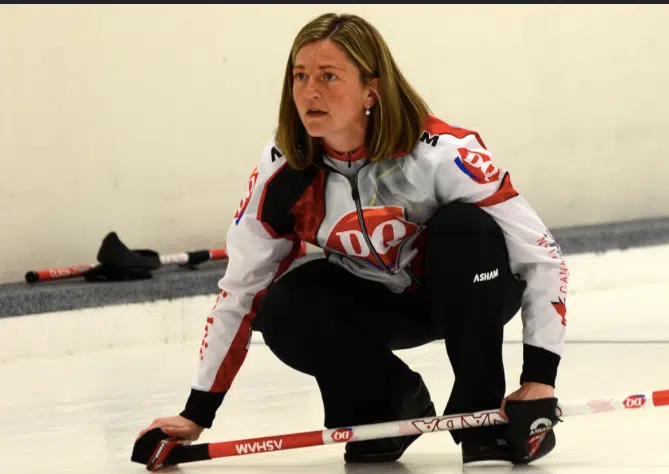 One of the region's most successful curlers ever is getting the nod from the Wood Buffalo Sports Hall of Fame.
Lori Olson-Johns was named the fourth, and final, inductee for 2016. The Toronto-born, McMurray-raised curler broke out as a top talent at the age of 16, helping Fort McMurray win its first provincial curling championship in 1992. That team, which included Rhonda Sinclair, Jody Lee, and Kary Anne Kjelshus, was inducted into the WBSHOF in 2008.
Olson-Johns didn't stop there though. She won the 1995 and 1997 provincial junior championships, the former with Lee and Kjelshus. Her father Randy served as head coach for all three championships.
She now curls out of the Saville Sports Centre in Edmonton, throwing third on Val Sweeting's team. Last year, the group claimed the Alberta provincial title and finished with a silver medal in the Scotties Tournament of Hearts.
Olson-Johns will be inducted alongside Curtis J. Phillips, Alwyn Piche, and Ernie Kimball at a special dinner on June 16. Olympic Curler Kevin Martin will provide a keynote speech at the event, which will be held at Shell Place. Tickets are $100 each, and are available at the box office.