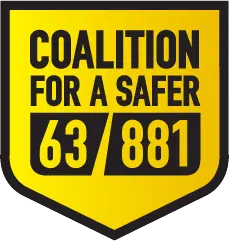 A new social media campaign is hoping people will think about their driving habits.
Coalition for a Safer 63/881 is requesting people to share their stories about speed on Highways 63 and 881.
Executive Director Debbie Hammond says they hope to get people to slow down.
"It's also in line with Alberta Transportation's focus for the month of April which is speed, so we're just encouraging all the folks that follow us on social media to share their stories and hope that by sharing we share that message of safety on the highways," says Hammond.
She says the point is to get people thinking about their driving behavior.
"Are they the ones that are speeding and passing and taking big risks and putting other motorists at risk when they do these things on the highway and that's definitely the aim, is to get people to hopefully do a little bit of self reflection because that's when we can assess whether we're part of the problem or part of the solution," says Hammond.
Hammond says the organization is looking to include stories of speed on either of the highways on their blog.
A link for more information or to share your story is here.