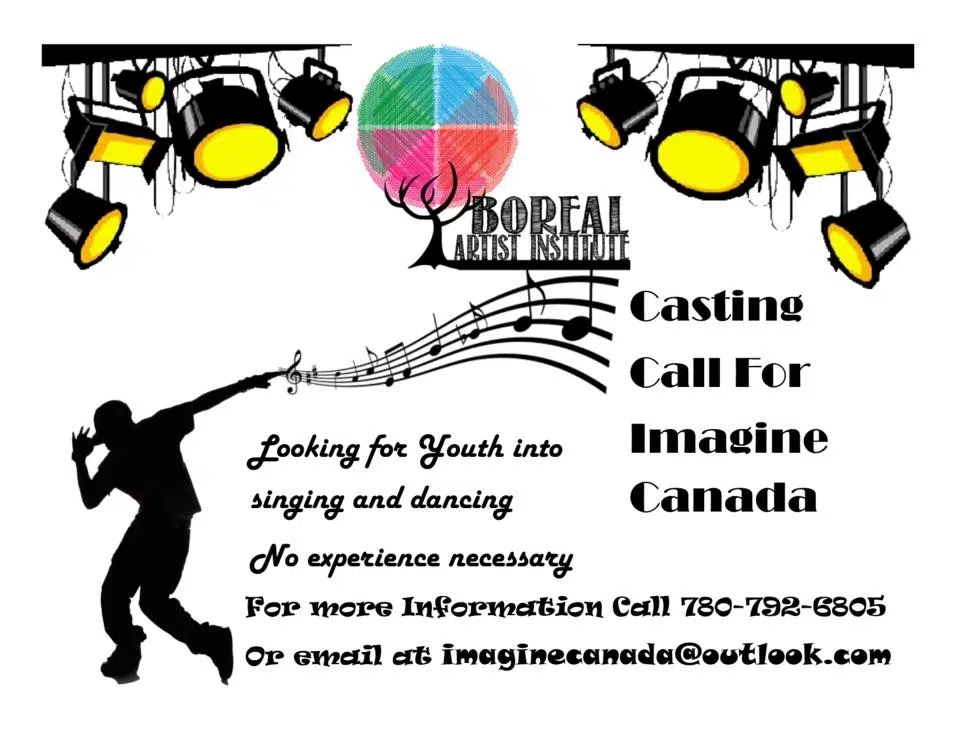 An idea to bring elder teachings to youth in Fort McMurray is coming together this weekend.
Imagine Canada is a project from the Boreal Artist Institute aiming to get youth together to listen and learn from elders in the community.
The idea is for the youth to take what they've learned and transform it into a performance piece for Canada Day and other multicultural events.
Aarin Lofstrand is one of the youth participating in the project and he says the youth will learn about love, respect, courage, honesty, wisdom, humility, and truth.
"Most of these are considered the seven sacred teachings of the Aboriginal culture but if you look at it in a wide view you can apply these teachings to every culture on the planet," says Lofstrand.
They're currently recruiting interested 11 to 15 year olds to participate and will have a meet and greet this Friday.
"We'll be having seven different elders from seven different ethnic perspectives teaching one of the seven universal values to a group of youth and after each teaching we take these youth and talk to them about what they've gathered from what the elders told them," says Lofstrand.
Anyone interested in the project can get contact information here.