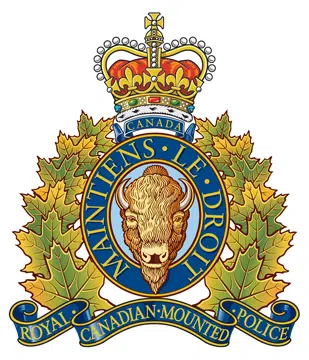 Four people are facing charges this morning after Wood Buffalo RCMP executed a search warrant at a residence on Abasand Drive Sunday night.
Corporal George Cameron says a number of agencies were involved in the activity including the local RCMP Drug Section, the Police Dog Service, detachment members and K Division's Emergency Response Team.
"Drug unit executed another search warrant that was specifically for drugs, targetting drugs, as a result of an ongoing investigation from a couple of weeks ago," says Cameron.
Cameron says cocaine was found but a loaded handgun was also seized.
He says despite the small amount of drugs seized, police are still able to lay charges under the Controlled Drug and Substances Act.
"So indications in this particular case, for instance, like the packaging, the way it was packaged, would be consistent with distribution, so that would be one reason why members decided to go with trafficking as opposed to just possession," says Cameron.
He says 20 year old Yassin Yusof Omar of no fixed address and 21 year old Hanad Liiban Osmaan, 22 year old Mahamed Meykal Mohamed, and 22 year old Deka Yusuf Hersi all of Fort McMurray face drug and firearms charges.
He adds the accused are all familiar to police and will be in court today.
The investigation is continuing.