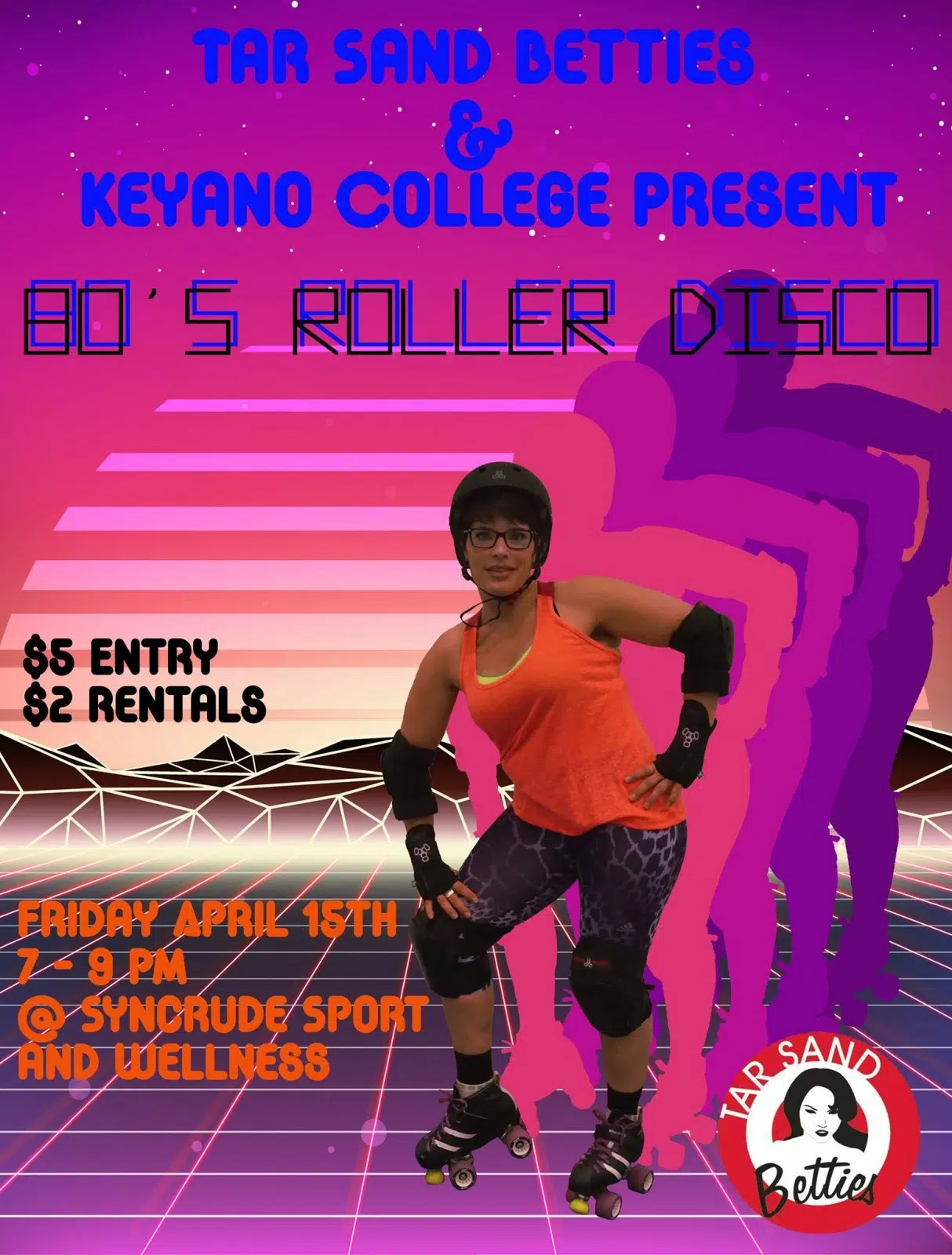 Even if you haven't been on roller skates in years, you're still invited to a Roller Disco this Friday night.
The Tar Sand Betties roller derby team are hosting another fun night Friday from seven to nine at the Syncrude Sport and Wellness Centre.
Like previous discos, some skates will be available for rent along with protective gear for those a little unsure of their stability.
Admission is only $5 and rentals are $2 and there will be concessions available as well and if you'd like to find out more about the Betties or get your children involved with roller skating they'll have information there.
The Betties are also on the lookout for volunteers at their home games which begin May 7th.
Details can be found through this
link
.