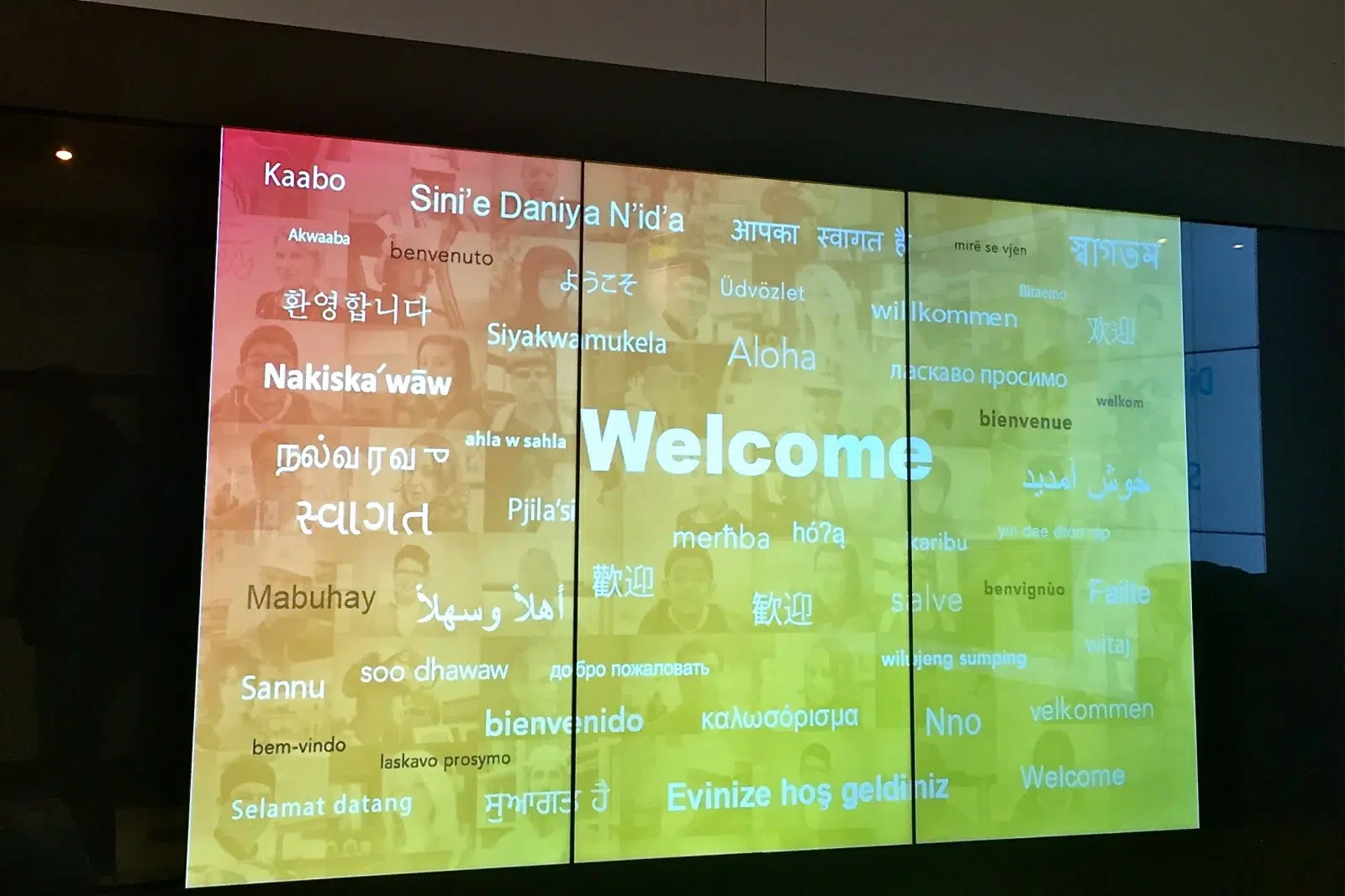 The Regional Municipality of Wood Buffalo (RMWB) celebrated a milestone Wednesday in its ongoing efforts to make the region more culturally diverse.
This month marks 10 years since the RMWB joined the Canadian Coalition of Municipalities Against Racism and Discrimination (CCMARD).
McMurray Experience hosted an interactive exhibit to showcase the progress that has been made in promoting diversity over the years. On display in the exhibit was artwork from local schoolchildren of various cultural backgrounds and a video booth where guests were invited to share a message about diversity.
CCMARD is an initiative that was created by the United Nations Educational, Scientific, and Cultural Organization (UNESCO) to call on all Canadian municipalities to combat racism and commit to creating inclusive communities.
As part of its commitment to the agreement the RMWB formed two committees, one internal and the other external, to guide the creation and implementation of programs and policies for diversity.
The Interdepartmental Committee on Inclusion, Diversity and Equality (IDCIDE) was created to ensure that senior leadership with the RMWB are properly advised on issues affecting diverse populations; and that those issues are reflected in the policies and practices of the Municipality.
The Regional Advisory Committee on Inclusion, Diversity and Equality (RACIDE) provides a platform for members of the community to become engaged with the region's commitment to the initiative and contribute their own unique views to it as well.
In 2012, the RMWB held its first annual Diversity Summit, an opportunity for individuals and organizations to come together and learn from one another and create stronger cross-cultural bonds. A three year Diversity Plan was also introduced at the event, outlining specific outcomes for 2012 to 2015 and how those goals would be achieved.
To find out more about CCMARD and the RMWB's work to promote diversity, click here.