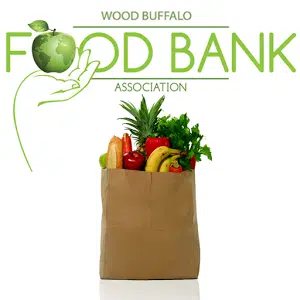 Long wait times are pushing the Wood Buffalo Food Bank to extend their operating hours.
The organization said in a press release that their clients are currently waiting an average of two weeks to receive food hampers. The hope with the expanded hours is to get that wait down to a "few business days," which would align them with other food banks across the country.
The WB Food Bank experienced a 72% rise in demand in 2015 over 2014, and numbers indicate that this February usage was up 59% over the same month last year.
The non-profit has added two additional staff members to help cope with the increased traffic, and the extended hours are set to begin once they've trained up.
As of April 25, the Wood Buffalo Food Bank will be operating from 8:30 a.m. to 8 p.m. from Monday to Friday, and on the second Saturday of every month for volunteers.