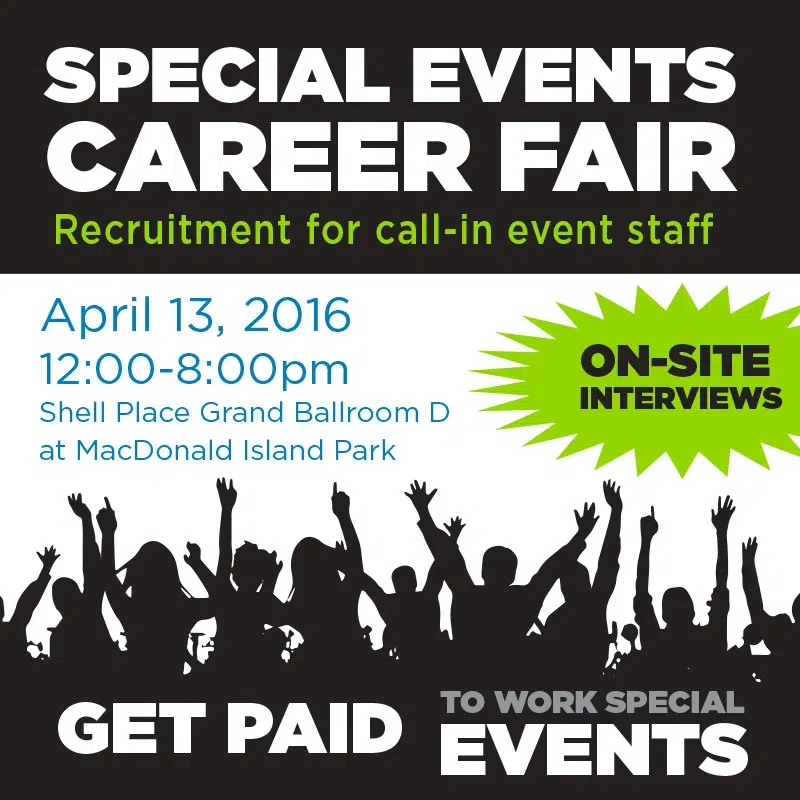 If you're looking for a little bit of part time work, you should probably check out Shell Place next Wednesday.
A special events career fair is recruiting for call-in events staff.
Communications Coordinator for the Regional Recreation Corporation Theresa Wells says they've got a number of events happening this summer where they'll need some extra bodies.
"Nitro Circus and of course we have the baseball games coming up. We might have some surprises coming yet this summer that we have not yet announced, so we're looking for people to help us with those events in positions like ushers, box office support, food and beverage servers, events set-up," says Wells.
Wells says it's a good fit for those looking to find out about what goes on at events.
"It's really an opportunity for members of the community to become part of those special events and actually earn some income while they're doing it as well as put some skills that they already have to use and perhaps learning some new skills as well," says Wells.
The career fair will be held from noon to eight at Grand Ballroom D at Shell Place.