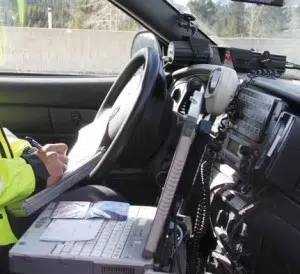 Wood Buffalo RCMP is reminding drivers there's no need for speed.
Corporal George Cameron says the Alberta Traffic Safety focus for April is speeding.
Cameron says the enforcement component always has been important but the education side is growing.
"We're also bringing in the education side more than we have ever before and I think that's important because the more people realize what bad things can happen as a result of speeding, for instance in a crash or something, it might have been avoidable," says Cameron.
Cameron says the consequences of speeding can vary from a ticket and fine to something more serious.
"If they're injured or they injure somebody else, or God forbid, kill somebody, you know, sit back and think, how many lives, how many people that would affect. That's part of the message that we want to get out there," says Cameron.
Demerits for speeding range from two points for exceeding the posted limit by less than 15 km/h, to six points for exceeding the posted limit by more than 50 km/h.
The Alberta Transportation – Office of Traffic Safety says between 2010 and 2014, 451 people were killed and 11,753 were injured in collisions involving unsafe speed.
It also states in 2014, 25 per cent of all fatal collisions involved a driver travelling at an unsafe speed.