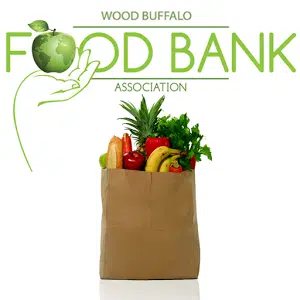 More than 42,000 pounds of food is sitting in the Wood Buffalo Food Bank warehouse after another successful food drive on the weekend.
The goal was 30,000 pounds and $15,000.
Executive Director Arianna Johnson says 600 volunteers helped out this weekend and pulled in just under $32,000.
"All of our food drives require an extraordinary amount of volunteers and time committment from our community," says Johnson.
The food bank saw a 72 per cent rise in demand in 2015 and had to reduce the size of their food hampers in order to accommodate increased need.
She says individuals and groups contributed as volunteers.
"The Alberta Sheriffs, you know every time I turned around they'd signed up for another shift that had a hole in it throughout the weekend, and all day on Saturday the Fort McMurray Composite Miners football team manned a truck from start to finish," says Johnson.
Johnson says the team in the warehouse managed to get everything put away very quickly.
This was the second year for the spring food drive.