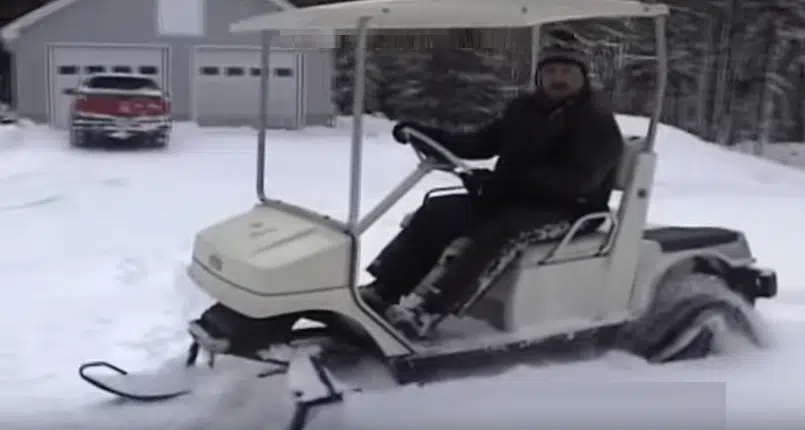 Council could soon be mulling over an idea to put idle golf carts to use in the winter time.
The idea is to use the golf carts from Miskanaw Golf Course during the winter months at Birchwood Trails.
The carts would be retro-fitted with tracks to be able to travel the snow and ice-covered trails and allow more people to enjoy the beauty of the area.
Councillor Phil Meagher says he jumped right on the idea.
"It's an idea worth pursuing, I guess, because we could have little groomers attached to the backs of these carts and people could actually groom the trails while they enjoy the scenery," says Meagher.
Mayor Melissa Blake told Mix news since the city is upgrading Doug Barnes Cabin already, they'll also put in a yard to keep the golf carts.