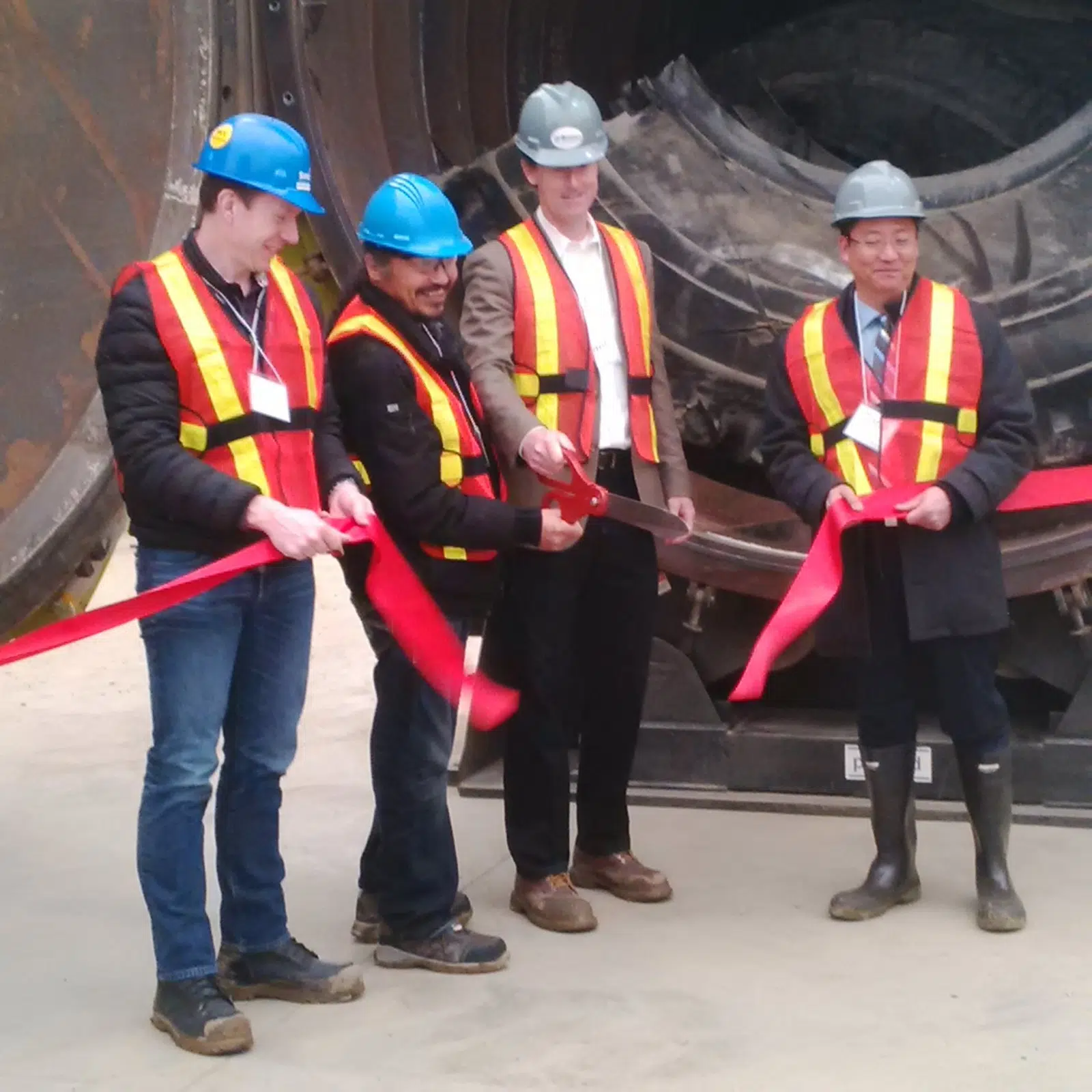 How do you break down a giant tire without polluting the sky with smoke.
According to Titan Tire Reclamation Corporation President Paul Newton, you heat it up, capture the chemicals, and re-use the steel and carbon black that's left.
Newton was on hand yesterday for the grand opening of their facility where the oil industry's off the road (OTR) tires are either repaired and returned to the customer or thrown into an enormous oven for recycling.
Newton says their patented process is a green solution in an industry facing a lot of flack about environmental footprints.
"I guess I challenge all of them to see if they have a solution for their products. I don't think they're where we are so we're first, we're clean, and I think it's exciting to be leaders in this endeavour," says Newton
The project is a partnership between TTRC and the Athabasca Chipewyan First Nation's company Acden.
ACFN Chief Alan Adam says he's pleased with the environmentally friendly process and the partnership.
"Here's the solution, of discarding them and it's environmentally friendly and we just found a way to partner up with Titan and we've been talking about the environment, we're walking the walk," says Adam.
Adam says they're hoping they get buy-in from investors in the region who want to be environmentally friendly.