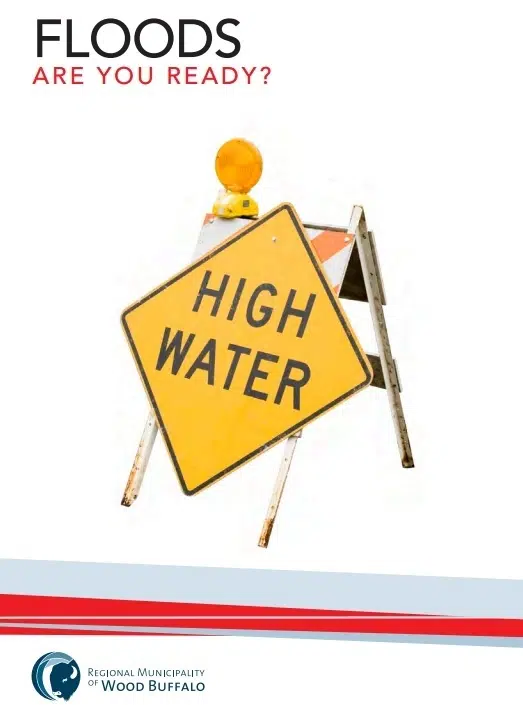 Spring can be a busy time of year along the Athabasca River, especially for Regional Emergency Services.
Emergency Management is kicking off their spring river breakup campaign, in an effort to educate residents about the dangers associated with the spring thaw along the river.
Due to the unique south-to-north flow of the river, warmer temperatures in the southern regions can create pressure on the ice that sticks around where the river flows through the RMWB.
"Without that room to move north, that's what causes the jams," Assistant Deputy Chief of Emergency Management Chris Graham said on Fort McMurray Matters Tuesday. "And that's where the water can rise all of a sudden, and it can move two-to-three metres in a very short matter of time."
Graham said brochures have been distributed to residents in low-lying areas, advising them to create evacuation plans complete with kits and routes to get them to higher ground. Those in Waterways, for example, can follow the "E" route to Greely Road School in Gregoire.
He added that people need to consider the property most important to them, and to include those items in their evacuation plan.
"Talk with your family, talk with your children," Graham said. "If you had one thing that you could grab, would you grab your chair? Your Xbox One? Ok, then put it in a place where you can grab it easily."
He also suggested that important documents be photographed and digitized to avoid the impact of potential flood damage.
You can hear more from Graham's interview here.