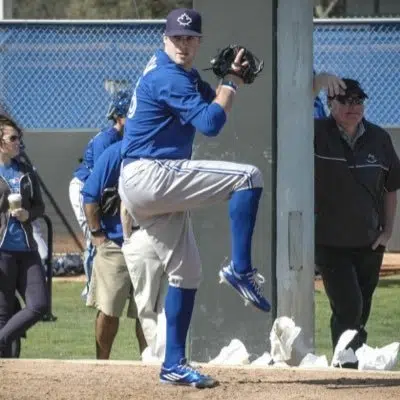 Fort McMurray can now call themselves the home of a Blue Jay.
Shane Dawson Jr. was called up to "The Show" Monday night as the Jays prepare for the final pre-season series against the Boston Red Sox.
The 22-year-old pitcher is coming off a strong season with single-A Lansing, where he threw a 3.01 ERA and collected a 12-4 record in 2015.
It's not yet known how Dawson Jr. will be used by the Jays, or if the McMurrayite will get a chance to stay with them once the season begins on April 7.
The pre-season matchup will take place in Montreal as a lead-up to Expos Fest, where fans will show their support for the possible return of the MLB to the Quebec metropolis.
Picture via @DawsonJr23 Twitter