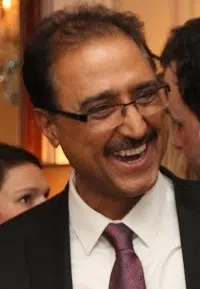 Amarjeet Sohi, MP for Edmonton Millwoods and Minister of Infrastructure and Communities, will be coming to Fort McMurray next week.
The Liberal MP is currently touring the country, making pit stops to promote the newly announced federal budget.
He will be at the Sawridge Inn and Conference Centre on Wednesday, March 30th from 7:30 to 9:00 p.m. for a meet and greet and to discuss infrastructure issues in the community.
On Thursday, March 31st Sohi will meet with a number of social profit groups in Fort McMurray.
A former three-term city councillor in Edmonton, Sohi was a bus driver with Edmonton Transit System before entering politics.