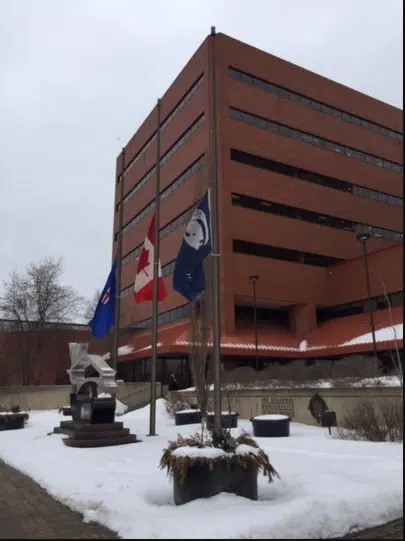 Flags are going to be staying at half-mast for a little longer in the region.
A day after announcing the flags would be lowered until today for the victims of Brussels, the RMWB now says they'll stay in mourning position until the memorial service for Alberta MP Jim Hillyer.
The representative for Medicine Hat-Cardston-Warner was found dead in his office on Parliament Hill Wednesday.
The House of Commons adjourned early that day, and didn't sit on Thursday in his honour.
Mayor Melissa Blake said in a statement that the region is "heartbroken," and their thoughts are with the Hillyer family.