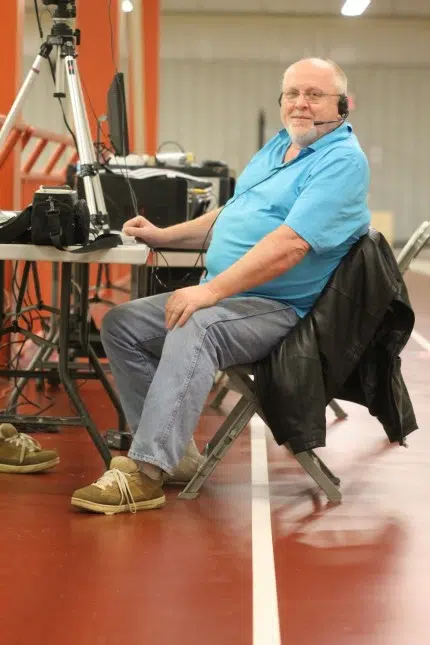 If you have a question about local sports in Fort McMurray, "CJ" knows the answer 99% of the time.
And now he's being recognized for it.
Curtis J. Phillips has been named as the third inductee of the year into the Wood Buffalo Sports Hall of Fame. The tireless advocate for grassroots sports will join former Keyano volleyball star Alwin Piche and Special Olympics advocate Ernie Kimball in the class of 2016.
Phillips, 60, moved to Fort McMurray in 1982 after playing collegiate basketball, and almost immediately became a staunch supporter of the local sports scene. Within a year of arriving he founded the Challenge Cup, which runs to this day. He wrote for the Fort McMurray Today, worked with Shaw TV, and helped start several sporting organizations across the region including the WBSHF itself.
"It's a great honour to be recognized for something that's just part of your passion," he said in a statement. "I really enjoy seeing the athletes continuing on and giving back."
Phillips currently serves as the sport information officer for Keyano College, providing play-by-play commentary for the Huskies basketball and volleyball livestream broadcasts. He also continues to write in-depth athlete profiles for both the ACAC and CCAA.
He will be honoured along with the other inductees at a special dinner in June at Shell Place.