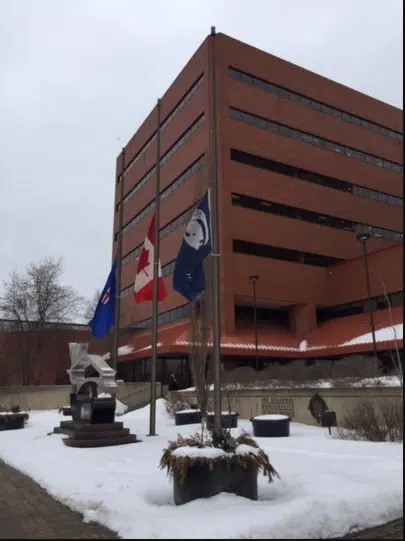 Flags at municipal buildings in the Wood Buffalo Region will be lowered to half mast in memory of the victims of Tuesday's bombings in Brussels, Belgium.
Three explosions went off in the Belgian capital the morning of March 21st, one at a metro station and two others at the international airport.
There were over 30 fatalities and hundreds left injured in the attacks, for which ISIS has claimed responsibility.
Mayor Melissa Blake said in a statement Wednesday that she extends her "deepest condolences to the families and friends of those that were killed and [wishes] a speedy recovery to those that were injured."
Flags will remain lowered until dusk on Friday, March 25.
For our Mix News coverage of the Brussels attacks, click here.