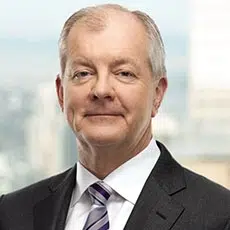 Cenovus CEO Brian Ferguson will have the opportunity to help shape Canada's economic future.
The long-time oil executive was named to the prime minister's Economic Advisory Council Friday, joining 13 other business and academic leaders.
The committee will be responsible for assisting Prime Minister Justin Trudeau and his government in crafting a long-term economic strategy for the country. Their work is set to be complete by the end of 2016, with each member of the council receiving a salary of $1 for their efforts.
Other notable names on the committee include Jennifer Blanke, the chief economist at the World Economic Forum, and General Electric CEO Elyse Allen.