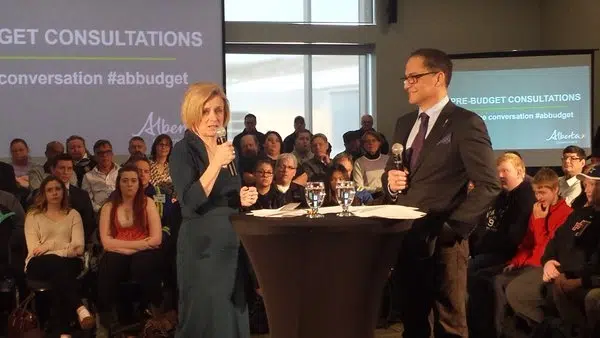 Premier Rachel Notley is hinting that a tax cut may be coming for small businesses.
Yesterday the province's official opposition came out with a 12 point plan that includes increasing apprenticeship usage on government projects and empowering local economic development organizations, along with lowering the small business tax from three to two per cent.
During a media availability Tuesday, Notley was asked about the Wildrose Party proposal to lower the tax to ease pressure on small businesses.
The Premier said reporters would have to "stay tuned" to the budget on the matter.
The recommendation is just one of many by the opposition.
Other suggestions include the cancellation of the NDP Carbon Tax until an economic impact assessment is completed.
The budget is set to be released on April 14th.