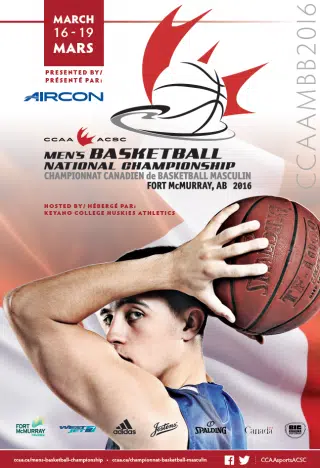 It'll be some of the best basketball ever witnessed in Fort McMurray.
That's the message from the Keyano Huskies as they get set to host the CCAA Men's Basketball Championships this week.
The top eight teams in the country will battle for the national title, and the Huskies home side will have a tough go in their first game. They'll be playing top-seeded VIU in the marquee matchup on Thursday at 8 p.m. Huskies Marketing Manager Michelle Toner says they'll need all the help they can get.
"We really need to make sure we have that home court advantage," she said. "Dress in blue… Really bring your noisemakers, your pots and pans, spoons, whatever you can to show your enthusiasm for the Huskies."
The games get started Thursday at noon, when Fort McMurray Matters will be broadcast live from the Syncrude Sport and Wellness Centre to kick things off. Tickets can be purchased in person at the SSWC reception desk.