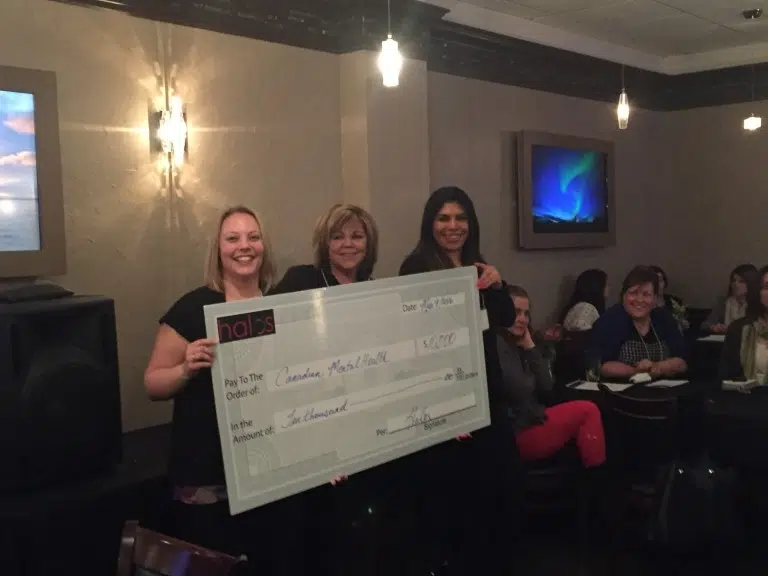 A local non-profit is $10,000 richer today.
The Canadian Mental Health Association Wood Buffalo received that amount from Halos' 100 Hearts, a group of women that meet four times a year to donate to non-profit causes in Fort McMurray.
Executive Director of the CMHA Jane Barter says she was completely surprised when her organization was selected.
"All of the non-profit agencies that are there are so deserving, just as much as we are, so I had no idea that we would be the winners," says Barter.
Barter says the money will go towards existing programs offered by the CMHA as well as to new ones beginning soon.
"And also we are rolling out a new program called Living Life to the Full and we actually have a brand new program which will be for clients with mental illness which is called The Clubhouse. There will be a new clubhouse in Fort McMurray for clients with mental illness, so this money will go towards all these programs.
Barter says the donation means more than just money to her.
"I was a little bit shocked when they called our name, just for that moment, and my thoughts then were that the community understands that Canadian Mental Health is such an important part of our community and what we do in the community especially today with today's economy," says Barter.
The 100 Hearts program has donated $40,000 dollars to social profits in Fort McMurray in the past year.