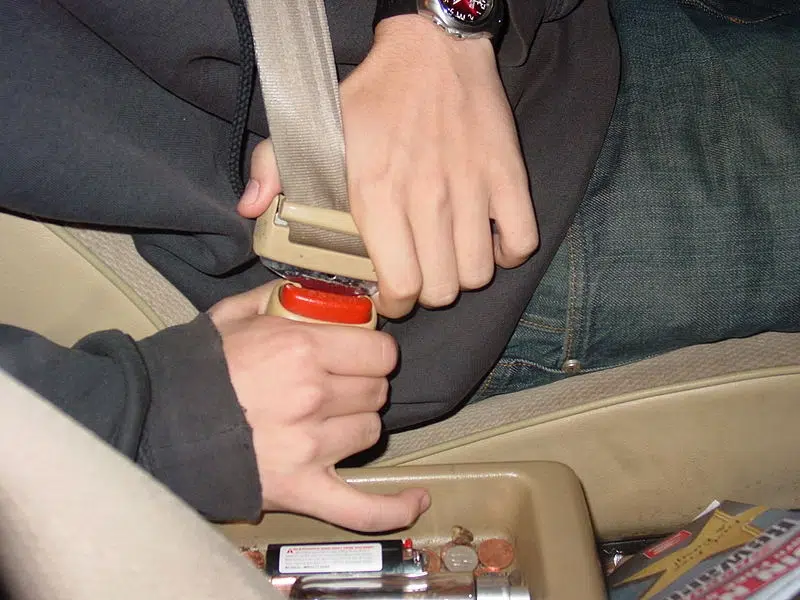 Wood Buffalo RCMP want to know what's holding you back.
Corporal George Cameron says the Alberta Traffic Safety focus for March is occupant restraint.
Cameron says Alberta statistics show an incentive for wearing a seatbelt.
"One in five drivers and passengers killed in collisions were not wearing their seatbelt at the time of the crash and that was between 2010 and 2014, but we can say that properly used seatbelts can reduce fatal and serious injuries by up to 45 to 65 per cent," says Cameron.
Cameron says over the past five years there have been 358 unbelted fatalities in Alberta.
The fine for not wearing a seatbelt is $155.