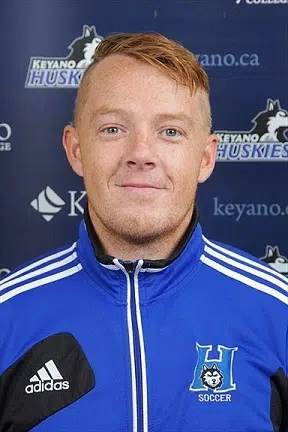 For the third time in the last four years, a Keyano coach has been named the men's futsal coach of the year.
Connor Brady has guided the men's futsal team to five wins, one tie, 38 goals for 16 goals against record in 2016 tournament play.
He also led the Huskies soccer team to their first ever ACAC Men's Soccer title this year on home turf at Shell Place defeating the Lethbridge Kodiaks.
On the women's side of things, Huskies coach Ian Diaz has been named the women's futsal coach of the year.
Diaz lead the Huskies to a second place finish in 2016 tournament play with a record of 2 wins, 3 losses and 1 tie, with 17 goals for and 22 goals against.