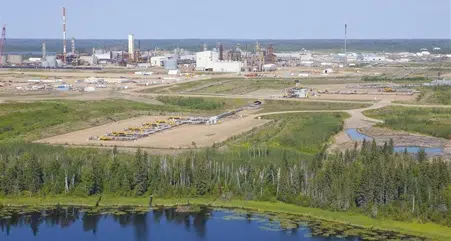 Nexen is cutting more jobs in Canada.
The subsidiary of Chinese-owned oil company CNOOC said Tuesday they'd be cutting 120 positions in Canada, saying in a statement that it was a "difficult decision" necessitated by the "current economic reality."
Nexen has been hit hard by falling oil prices, and is facing investigations for both an explosion that killed two workers in January, and a pipeline spill last summer both at their Long Lake facility.
The company cut 60 jobs in November at that facility, but it's unknown at this time if Long Lake will be affected by this round of job losses.