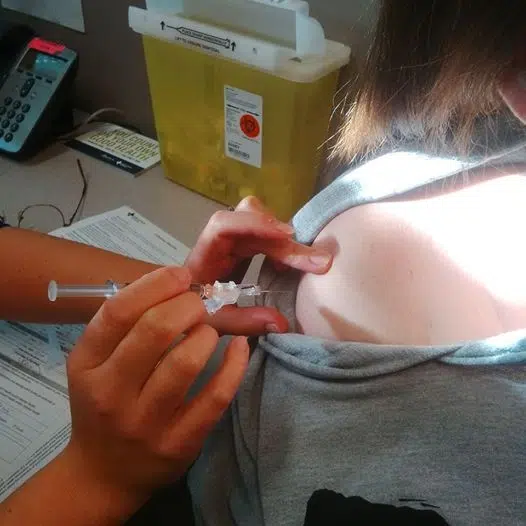 With more than one million vaccines given out, about a quarter of Alberta is immunized against the flu.
However, Global News is reporting a recent spike in flu cases, nearly one thousand in the past two weeks.
Alberta Health Services data shows 13 people with lab confirmed cases of flu have died so far this season, including one in the North zone.
Last season, 90 flu-related deaths were confirmed in Alberta.
AHS recommends getting vaccinated, cover your cough, wash your hands, and stay home if you are feeling ill.