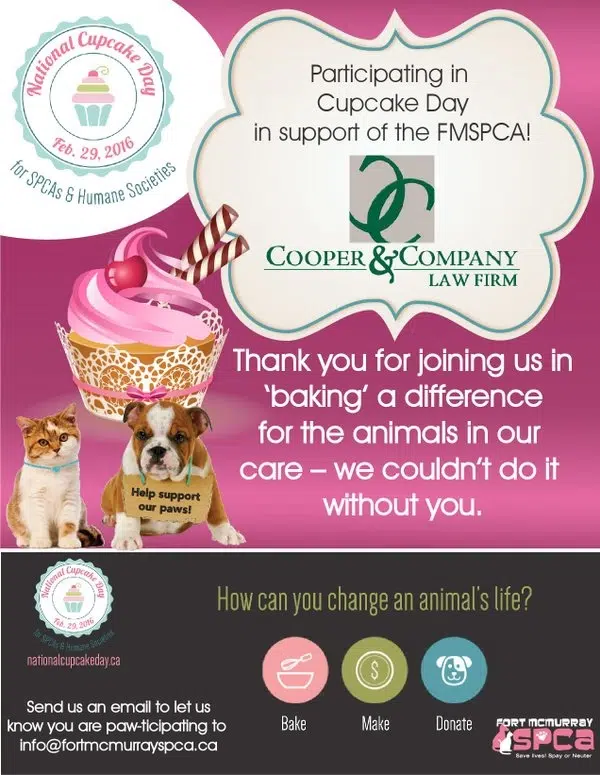 Monday is National Cupcake Day and rest assured you can get your fix.
The Fort McMurray SPCA is hosting their annual National Cupcake Day Bake Sale at the shelter all Monday long.
Over the weekend volunteers will be baking up lots of creative treats for the sale with all proceeds going to support the shelter's operations.
The sale gets going at 8 a.m. and wraps up at 6 p.m.