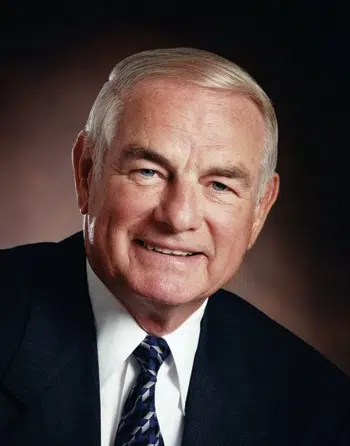 Flags are flying at half mast at the Alberta Legislature today.
The action marks the passing yesterday of former premier and Edmonton Eskimo Don Getty.
Getty entered politics after 10 years with the Eskimos in 1965.
Getty was appointed federal and intergovernmental affairs minister and he also served as energy minister before leaving politics in 1979.
He returned to the public stage in 1985 and served as premier from 1985-1992.