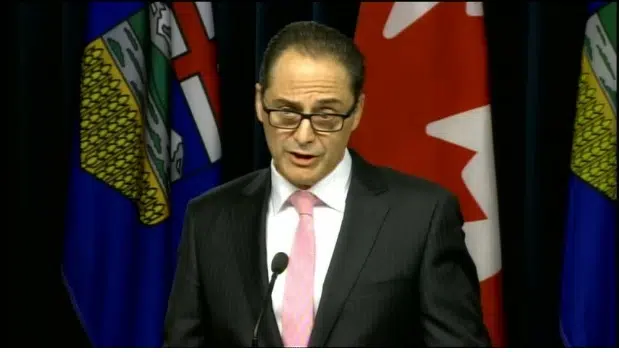 The continued low price of oil is pushing up the province's deficit for the next fiscal year.
Finance Minister Joe Ceci provided his third quarter fiscal update earlier Wednesday, telling reporters that 2015-16's deficit has risen to $6.3 billion. He then said that the budget for 2016-17, to be released in early April, could see a deficit up to $5bn higher than originally expected.
"It's a hell-of-a-lot of money," he said when asked to give a specific number.
Ceci said the government would not introduce new taxes, nor raise any existing ones to combat the deficit, saying it would be "the wrong time" to do so. He added that the government wouldn't make any knee-jerk reactions to rush the budget back to balance.
"We're not going to be laying off people and destabilizing our services," he said. "That would be the wrong thing to do and it would just put more people on the unemployment lines."
Ceci laid blame at the feet of previous regimes for the ballooning deficit, saying there wasn't enough diversification in the economy to protect government revenues from an oil price shock.
The finance minister was repeatedly asked to say the exact amount the deficit could reach, which math shows to be $10.4bn. However Ceci repeated that it could be "up to $5 billion higher than originally projected."
The minister also wouldn't confirm the date of the budget release, but advised reporters not to "go on vacation in the first two weeks of April."